Save $$$ – The Complete Guide on How to Outsource your Web and Mobile Projects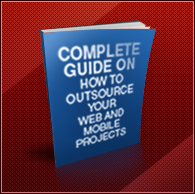 Do any of the following statements describe you?
I have an idea for a great new mobile app and need someone to build it for me.
I am looking for a web designer to redo my web site but I only have a small budget.
I've tried outsourcing before, but can never find the right person to work with.
You can get any of the above done by experts for a fraction of what it would normally cost you locally.
Compare these rates and prices
| | | | | |
| --- | --- | --- | --- | --- |
| Graphic Design | | $30-$75 / hr | | $8-$20 / hr |
| Coding and Programming | | $30-$150 / hr | | $10-$30 / hr |
| Mobile Developer | | $40-$100 / hr | | $10-$25 / hr |
| Simple blog design | | $800 | | $200 |
| Simple mobile app | | $1500 | | $500 |
| Logo | | $300 | | $50 |
Maybe these are things you can do on your own, but at these low rates, why bother? Outsource it to someone in a different part of the world, who will work on it while you sleep!
About Me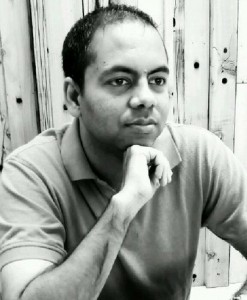 Here is my strategy for success, that I will share with you here:
Take your idea and find the simplest way to get it out there. It doesn't have to be pretty – it just needs to work. If it takes off, then reinvest the profits back into making it pretty. If it doesn't take off, who cares – you only put in a few hundred bucks. Move on to the next idea.
This is exactly what I have been doing for the past 5 years. Over that time, I've developed 13 different websites and 8 different mobile apps.
The best part is that I didn't have to write a single line of code, or know a thing about design. They were all outsourced, leaving me time to focus on new ideas.
The second best part is that they didn't cost me much money either. My cheapest site cost less than $300 to make. My cheapest app cost under $500. I reinvested into the sites and apps that showed promise, and together they bring me several thousand dollars a month of passive income!
Purchase this guide to learn how to:
Find the best freelancers.
Create your first project.
Analyze bids to choose the best expert
Negotiate the best deals and terms.
Get people wanting to work for you, without paying them more.
Ensure quality work is performed
This guide also provides the following bonus resources:
A list of the top freelance sites
Other tools and resources to help you manage your project
Sample non disclosure (NDA) and service agreements to protect your idea and ownership.
Actual comments from readers of the guide:
Wow, a really excellent guide! It's not the type of book I normally read, but I definitely feel better off having done so with this one – provides confidence and insight into something that can  easily waste a lot of time and money if you do it wrong (which is why I was still hesitant about it up to now).
The guide does mention quite a few things I would not have consciously thought of myself, or would not have known at all before having a few experiences myself. Definitely worth paying money for! Moreover, it gives me the confidence to now go and get some freelance work done, as if I've done it before – and that's very useful.
How much time and energy have you spent, or would you need to spend to find out all the tricks of the trade on how to find the perfect people to build your projects within your budget? Save your time and money!

Purchase the Save $$$ – the Complete guide on How to Outsource your Web and Mobile Projects using the link below for only $79 USD.
After your payment is processed, you will be given a link to download the 50 page PDF immediately!
Satisfaction Guarantee: If you are not satisfied with the contents of this eBook, let me know within 30 days and I will refund your purchase.