Apple recently announced that there are now over a million apps in the app store. As an app developer, doesn't that make it even more difficult for your app to get discovered? What can you do to get your app noticed?
The good news is that Apple actually helps you in this area by resetting the bar from time to time. The iPhone app store was launched in 2008. If you created an app in 2008, it was a LOT easier for your app to be noticed and discovered then, since there was much less competition. By April 2010 however, there were already 185 000 apps in the app store. How would you get noticed?
New Devices
That's when the iPad was announced, and with it, the ability to create iPad specific apps. All those users of shiny, new iPads looked for iPad specific apps to take advantage of their device. Apple also separated the app store into iPhone and iPad sections, making it easier for iPad apps to get noticed. By the end of 2010, there were only 40 000 iPad specific apps, compared to 360 000 iPhone apps. So if you had come out with an iPad app then, your chances of being noticed would be much higher.
However there are now over 400 000 iPad specific apps out there. Maybe you missed the boat already. Fear not though, as other new devices may show up over the next few years that your app could support. Developers are usually given a few months of notice to prepare. Doing so can allow you to be one of the first apps that are released with a new device.
Apple TV: The big rumor is that Apple may one day open up support for apps that play on TV via the Apple TV.
iWatch: Will Apple release a smart watch that can talk to your phone?
New OS Features
Each summer, Apple hosts its World Wide Developer's Conference in San Francisco. At that event, they usually introduce the next version of iOS, and all the new features that version brings. Depending on what your app is, you may be able to take advantage of some OS specific features. For example
iOS 5 saw the release of iCloud. You could now back up app data onto iCloud, which could then be synced onto multiple devices
iOS 6 saw the release of Passbook. You could create loyalty type coupons that showed on screen, when the user was near a key location.
iOS 7 saw a brand new visual design. You could redesign your app to better match the new design principles featured in iOS7
When a new OS is released, users want to get a feel for what's new – so they are more likely to try out apps that take advantage of such features. Apple as well is more likely to feature apps that take advantage of new features or resources. In cases like the iOS7 visual redesign, apps that are not updated to take advantage of this are penalized by users for not being up to date.

New Hardware Features
In some cases, when a new version of an existing device (iPhone or iPad) is announced, it includes new features that you as a developer can take advantage of. For example
iPhone 4: retina display
iPhone 5: taller display
iPhone 5s: 64 bit, M7 sensor chip
As more and more of these devices are sold, it is imperative that your app is updated to support them. Apps that are not optimized for the retina display and 4″ screen don't look good or perform well on modern devices. Similarly, in a few years it might be expected that all apps are rewritten to take advantage of the 64 bit hardware that is made available.
New App Store Categories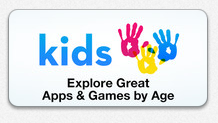 As the app store becomes bigger, with more and more apps filling up each category, Apple opens up new categories to help users discover new apps. Keep an eye out for new categories that your apps might qualify for and resubmit your app to fit in the right category. This is a great way to get a leg up on competition that have not updated their apps accordingly.
Survival of the Fittest
Even though there are over a million apps on the app store, the vast majority are not updated regularly to take advantage of the above updates. By keeping your eye on the market and what is coming out, you can be prepared to be one of the first apps to take advantage of a new update, giving you valuable publicity that you couldn't get otherwise.