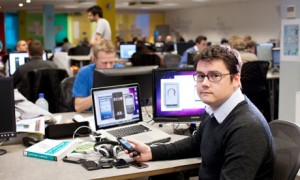 The NY Times has an interesting article about the iEconomy and how most app developers aren't making any money selling iPhone apps.
This is true today. The competition for apps on Apple's app store is intense.
There used to be a time when all you had to do to make money in apps was to create a good app and post it in the app store. People would find you there, and you could make money from day one with little to no marketing.
Those days are gone.
Now, in addition to creating a good app, you need to get it noticed, so it stands out. This includes doing the following:
So is it still worth it to build mobile apps on the app store?
Well the good news is that, even though it requires more work now to create a hit app than it did before on either Apple's app store or Google's Play market place, the user base of potential customers keeps increasing as Apple and Google sell more smart phones.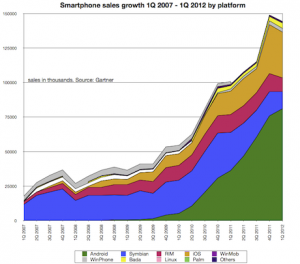 So yes, the risk is much higher, but the potential reward payout has also increased in the process.
The other benefit from all this is that most app developers won't go through the trouble of doing all those steps, which makes it easier for the few that do to stand out.
If you still think it's too much work, then you can consider creating an app for other mobile platforms like Blackberry 10 or Windows Phone 8. Although they have less users, you would also have a lot less competition from other app developers.